It's Christmastime… there's no need to be afraid…Or is there? Isn't there so much to do? So many countless gifts to buy for family, friends, teachers, tutors, childminders etc. 
What many of us think of when we anticipate the Christmas preparations are the lists of presents we have to buy, the decorations we have to put up, the cakes and cookies we have to bake and the cleaning we have to do…
Although these things have become cultural staples for the holiday, they often overshadow the real reason for the season. Christmas, and the run up to it, should be more about a preparation of the heart than a preparation of the hearth. In some ways, we seem to be getting things backwards. Sometimes it seems like we are getting wrapped up in all the wrapping paper and consumed by the consumerism.
So, how about considering an alternative way of spreading joy? One where not only do you experience the satisfaction of giving something thoughtful, but knowing that you're also giving back in a way that can really make a difference in someone's life? Here's a few suggestions for ways that you can do just this…
For him: If your poor hubby always gets a pair of dodgy socks from the kids then why break with tradition? This year doggy loving daddies can support a wonderful charity with a pair of odd socks from Blue Cross and who wouldn't want to find this set in their Christmas stocking? Especially when the proceeds will help the Blue Cross care for and re-home over 40,000 pets every year…
If your other half has a sweet tooth, treat him to afternoon tea for two at the NI Hospice's Old School House Café at Somerton House. For as little as £8.50 per person you will not be disappointed by the excellent value on offer which is made all the sweeter in the knowledge that the proceeds from your visit will be used to help provide patient care at NI Hospice. You can even add an additional donation if you would like to spend a little more.
For her: The fight for our rainforests could quite literally save the worldso fashionistas with a heart will just love this Vivienne Westwood T-shirt in aid of The Cool Earth Foundation, a charity helping to save millions of acres of rainforest. This top tee costs only £25 and has been spotted on Kate Moss, Fearne Cotton and Jess Glynn to name a few, and makes the ideal gift for someone who is into fashion but who likes to know that what they're wearing is doing good. So spread the word, wear the shirt, take a selfie and make a difference.Find at coolearth.org/shop/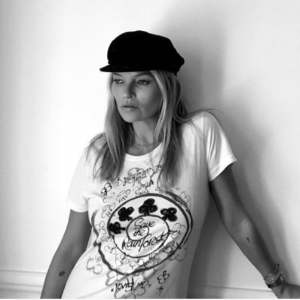 There are very few of us who haven't been affected by the big C so why not get a group of friends or family together for a New Year's dip in aid of Cancer Focus NI? Shake off the excess of Christmas and make a fresh start by taking a chilly dip at Crawfordsburn Beach. Bracing, bold and a brilliant way to start 2020 and you will feel great knowing that your contribution of £10 each will provide care and support services for cancer patients and their families in Northern Ireland; fund scientific research into the causes and treatment of the disease, and campaign for better health policy to protect our community and its future. Registration starts at 10am at The Visitor Centre, Crawfordsburn and the Dip begins with a mass plunge at 11.15am. Visit cancerfocusni.org/event/dip/
For your little angels:This can prove a bit trickier as most children want to receive something tangible on the big day. Children will love creating their own little gardens with this tin filled with wooden animals, birds, trees, plants, a felt mat and instructions. You could buy this type of set in any garden centre or toy shop but, by shopping at Spana, you'll be helping the charity to care for working animals around the world. £10 from spana.org
I know it's not just me who has raised young eco-warriors waging a war on single-use plastic and the damage it is doing to our oceans and sealife. David Attenborough and the school curriculum are to be applauded for making us sit up and finally take notice, so why not give back and show you are listening by including a Chilly's X Refill personalised water bottle in their Christmas stocking? For every bottle sold, Chilly's will donate £10 to non-profit City to Sea, the plastic pollution organisation behind the Refill campaign. City to Sea is tackling the single-use plastic items found most commonly on our beaches and in our oceans.
Choosing meaning over merchandise this Christmas is something we can ALL do. Giving blood is an invaluable, life-saving gift. Donations are needed all year-round, but this can be a great way to do good at Christmas without having to spend any money at all. For more information on who can give blood and where you need to go visit nibts.hscni.net or text 'BLOOD' to 60081. You could also give the wonderful gift of your time as a volunteer for a foodbank or shelter.
Merry Christmas
Steph xoxo