St Patrick's Day Wreath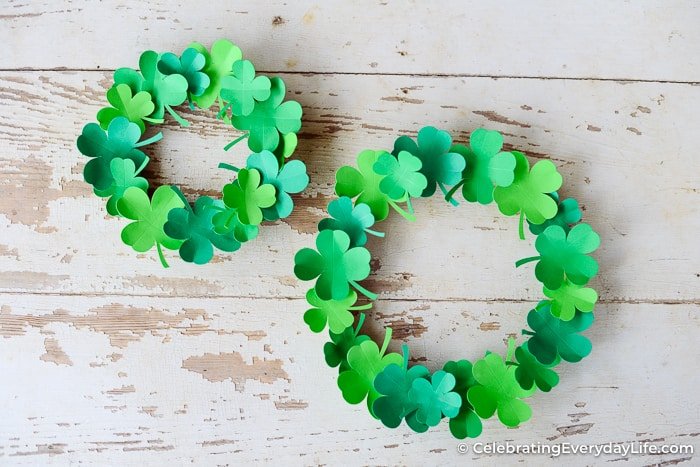 Get the kids to make easy St Patrick's Day wreaths. Start with a paper plate – cut a home in the middle to form the back of your garland, then get creative decorating it. You could cut shamrock shapes from green paper or card and glue them on, make green bows out of ribbons to sew or stick on, or cover your wreath in green pompoms. Get creative!
Garlands and Banners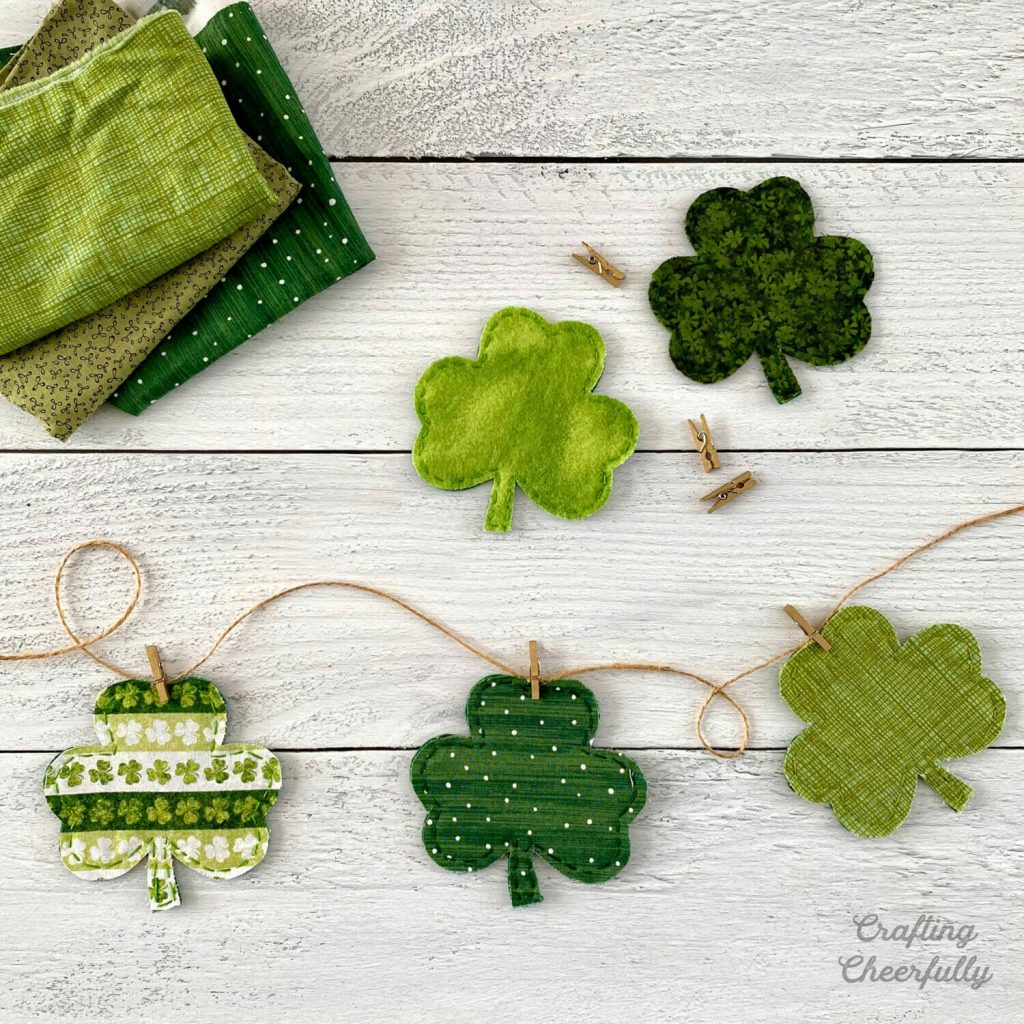 Make the house look festive with DIY banners and garlands, to drape across rooms, fireplaces, shelves, doorways – or wherever needs a splash of green! Keep it simple by cutting out green shamrocks, make green pompoms, or be as arty as your like – draw and cutout leprachauns, pots of gold, green hearts and stars – whatever you and the little ones want to make. Thread your shapes and decorations on to a length of string or ribbon and your garland is ready to hang!
Photo Booth Props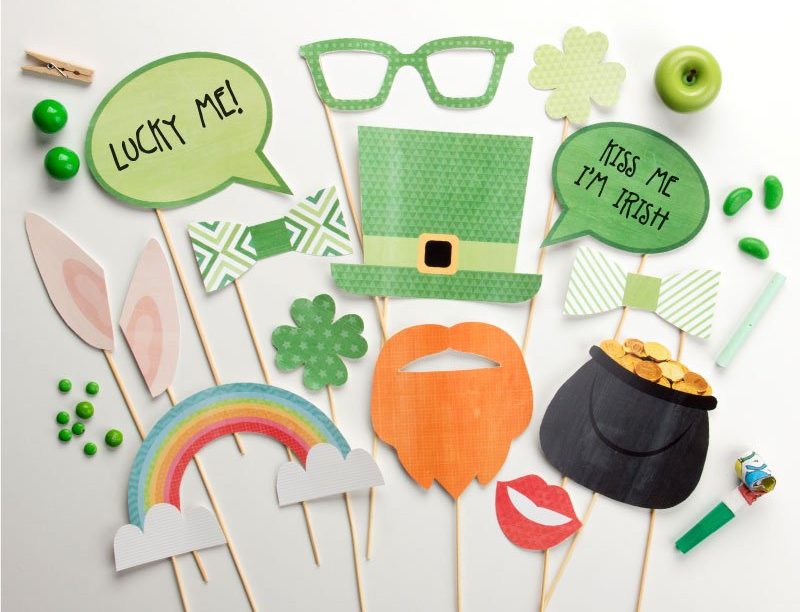 Get ready for some fun St Paddy's Day family selfies with a pack of photobooth props. Search online for free Irish-themed photo booth printables, attach them to dowel rods with tape or glue and let the craic begin. Or if you and your kids are arty, draw and cut out your own. Prop ideas can include shamrocks, moustaches, green top hats and bow ties.
Pots of Gold Centerpieces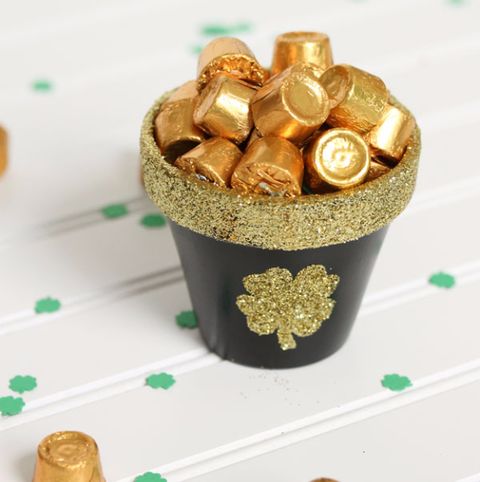 A great idea for a St Patrick's Day party or barbecue. A cheap plant pot can be painted or sprayed black, some gold glitter glued along the rim, and some decoration added if you like (a little glittery shamrock like the pic above, or maybe cut out a green shamrock from some card). Fill it up with gold wrapped chocolates, or yellow sweets, and guests can feast from your pot of gold!
We'd love to see your crafty makes on St Patrick's Day! If you have a go at any of these (or any of your own) – pop them on social media and tag us – @ni4kids on Twitter and Instagram, and search "Ni4kids" on Facebook.